An off-duty police officer who was just trying to help his colleagues after a car chase ended in a shootout near his home, ended up being shot by a fellow cop who did not recognize that they were on the same team.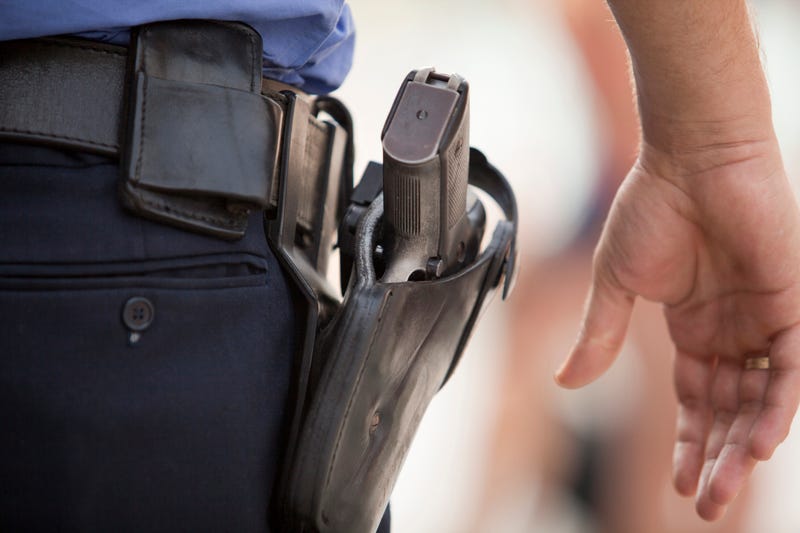 According to the report, two officers initially encountered the armed, off-duty officer and ordered him to the ground. The off-duty officer complied, but the other officers soon recognized him as one of their own and told him that he could stand up. Just then, however, another officer arrived on the scene, and saw the off-duty officer getting up and, not recognizing the man as an officer, fired his weapon, striking the off-duty officer in the arm.
The New York Daily News identifies the off-duty officer as black and the shooting officer as white.
The injured off-duty officer was treated at a hospital and released Thursday.
The 38-year-old officer who was injured has been with the St. Louis department for 11 years. The officer who shot him is 36, and had been with the department for just eight years. In total, seven officers who were involved with the incident were placed on administrative leave and the department's Force Investigative Unit is looking into the incident.
Read more on the incident here.
Read more Breaking News here.

Read about the history of race in America here.
By: Jim Salter, Bigstory.ap.org
No one knows exactly how many atrocities Joseph Paul Franklin committed as he crossed the country more than three decades ago, fueled by hatred of blacks and Jews. Along the way he bombed a synagogue, robbed banks, shot and wounded a porn icon — and killed, by his own account, nearly two dozen people.
Even among the hard-core criminals on Missouri's death row, Franklin is perhaps the most notorious, a cunning killer who picked out victims at random, using marksman skills to murder and maim from a hidden spot in a vacant building, a grassy field and a highway overpass.
"All of his acts were kind of cowardly," said St. Louis County prosecutor Bob McCulloch, whose prosecution sent Franklin to death row. "He just hid in the weeds and shot people."
Franklin, 63, is scheduled to be put to death at 12:01 a.m. Wednesday, the first execution in nearly three years in Missouri and the first in the state to use a single drug, pentobarbital. His attorney, Jennifer Herndon, said he is a paranoid schizophrenic who was badly abused as a child. (. . . )
"He's done a complete 180 as far as his views," Herndon said. "He believes he should be kept alive so he could help other people overcome their racist views." (. . .)
Franklin had a particular dislike for interracial couples. In addition to the killings in Wisconsin, he was convicted of shooting a black man and a white woman in Chattanooga in 1978. The man died and the woman was paralyzed. He reportedly killed a couple in Oklahoma City in 1979, and another couple in Johnstown, Pa., in 1980. He confessed to killing a 15-year-old prostitute because the girl had black customers.
Other victims were more random. He was convicted of killing two black cousins, ages 13 and 14, in 1980 in Cincinnati, shooting from a highway overpass as the boys walked to a convenience store. He reportedly killed three female hitchhikers — one in Wisconsin, two in West Virginia. (. . .)
Read more about Joseph Paul Franklin.
Discover more Breaking News.